I vini Donnafugata si confermano tra i più premiati a livello nazionale e internazionale:
Fragore 2016 Etna Doc Contrada Montelaguardia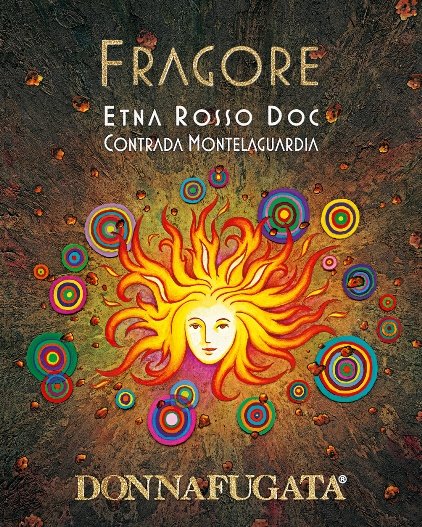 96/100 James Suckling – Orange peel, pure red plums, sour cherries, tangerines and a ton of lemons. Medium-to full-bodied with great density on the center palate, but really refreshing acidity to carry this through to a long finish. Very impressive and a new wine from this producer. Drink now or hold.
94/100 Decanter – Luminous deep red. Knockout nose offers tangy red fruits, minerals and porcini complicated by Oriental spices and broom. Conveys an impression of superb concentration but also of nonpareil refinement, boasting the uncanny combination of tactile presence and deep luscious pristine red fruit, aromatic herb and stony flavors. A wine of great length and potential with a penetrating steely quality and with lots of fruit lurking in the background. This is the first vintage of Donnafugata's new top of the line Etna Rosso and it's a beauty. It undoubtedly helps that the grapes come from the Montelaguardia contrada, one of the lesser known but terroir-wise, one of the of the very best Etna contradas of all.
17/20 Vinum – Die Trauben stammen aus der Contrada Montelaguardia bei Randazzo: eindrückliches Bouquet mit Noten von Himbeeren und Kräutern. Im Auftakt kompakt, geschliff ene Gerbstoff e, die Säure ist im Einklang mit der mineralischen Salzigkeit, das virile Finale komplettiert den optimalen Eindruck.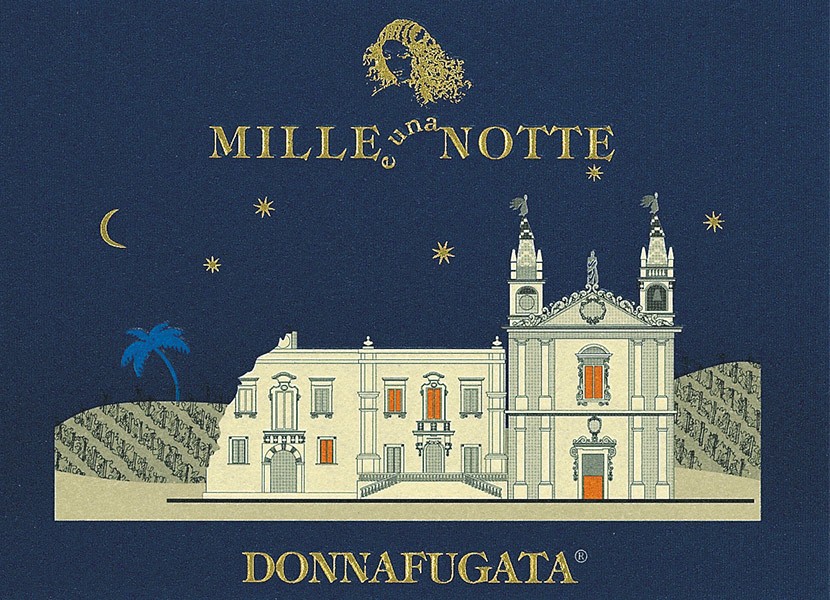 Mille e Una Notte 2015
97/100 Falstaff – Sattes, tiefdunkles Rubin mit Violett. Sehr konzentrierte Nase, satt nach Waldheidelbeeren und dunklen Zwetschgen, dazu etwas Pfeffer, Gewürznelken und Tabak. Am Gaumen stoffig und fest, viel dichtmaschiges Tannin, das sich in Schichten öffnet, sehr langer Nachhall.
96/100 Decanter – Elegantly self-assured on the nose. Cassis and violets with a note of cocoa powder, a touch of inkiness and a hint of wild herbs. Intense fruit palate and the velvety texture of super-refined, perfectly integrated tannins.Long, fresh, balanced finish.
95+/100 Wine Advocate – Donnafugata's showcase wine is the always delightful Mille e Una Notte, with 40,000 bottles released in this vintage. The 2015 Sicilia Mille e Una Notte is a beautifully saturated and dark wine, with an elegant full-bodied style and plenty of black fruit and plum that shines bright. The quality of those primary aromas is radiant and fresh. The wine shows its complexity in a second wave of spice, leather and black olive. The blend is mostly Nero d'Avola with Petit Verdot, Syrah and other grapes, and the wine rests in oak barrel for 14 months. This vintage is particularly rich, soft and exuberant.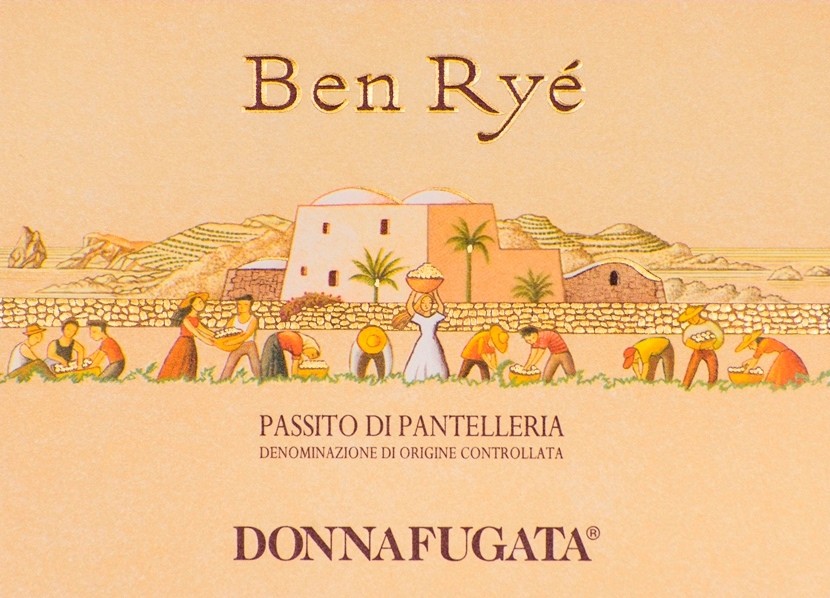 Ben Ryé 2016 Passito di Pantelleria Doc

Tre Bicchieri Gambero Rosso
5 Grappoli Bibenda
98/100 Platinum Medal, Decanter World Wine Awards 2019 – Bright shade of old gold. Elegant aromatic complexity of figs, dates, rose petal, orange peel, dried apricot and pineapple, then at the back savoury notes of thyme and rosemary. Luscious palate with underlying freshness of citrus and tropical fruit, finishing with a hint of saltiness. Concentrated but never cloying.
96/100 Robert Parker– Rather than pair this wine with a Sicilian dessert, serve it as the Sicilian dessert. The 2016 Passito di Pantelleria Ben Ryé is a radiant and beautifully fragrant edition with white raisins, honey, maple syrup, brown sugar, caramel, preserved lemon, dried sage, apricot and sea salt. I could go on. The wine is light on its feet thanks to that crisp acidity, yet it has the volume and richness to coat your palate in all its luscious glory. The whole package is explosive. This dessert wine is usually sold in a 750-milliliter bottle (with some 80,000 bottles made), but you can also find it in a smaller 375-milliliter bottle.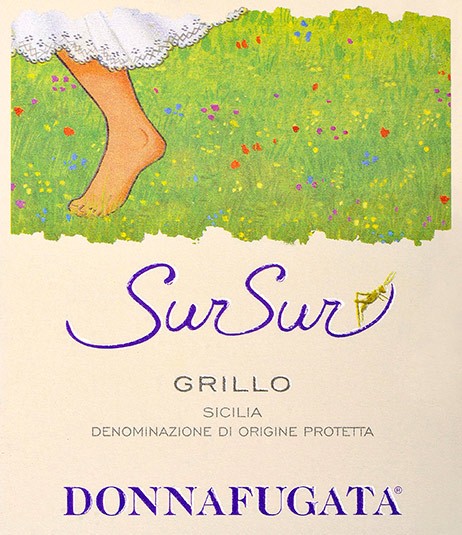 SurSur 2018 Sicilia Doc Grillo
91/100 Wine Enthusiast  – Loaded with fragrance, flavor and finesse, this savory white pushes all the right buttons, starting with inviting aromas of tropical fruit, citrus and white spring flowers. The fresh, medium-bodied palate doles out honeydew, Meyer lemon and Mediterranean herb alongside crisp acidity and a hint of saline.
16/20 Jancis Robinson –  Ripe lemon and a touch of orange. Peachy stone fruit. Good depth of fruit, tastes as if there is a touch of residual sugar or is it just fruit sweetness? But still very fresh. There's a slight chalky dustiness but that may be the (newly washed) glass? (JH)
Clicca qui per vedere tutti i premi.